4 tags
2 tags
6 tags
Vancouver poets work to write →
"You're working hard all day, we're working hard as well. Not for your dime necessarily, but for your attention." 
4 tags
6 tags
3 tags
5 tags
3 tags
3 tags
3 tags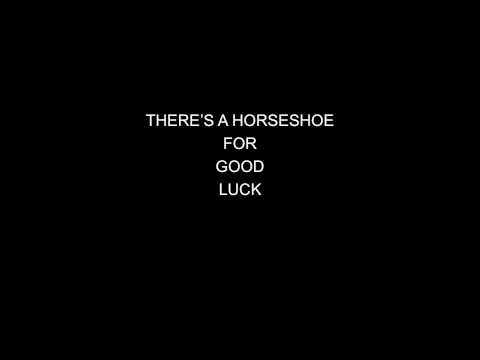 3 tags
Poetry's Kin: A Journal of Pedagogical Poetries... →
I've had the honour of being published in "Poetry's Kin", an online poetry journal curated by the mighty Dr. Kedrick James.  You can read his intro to the journal below and click the link above to see my work. This is the first issue of POETRY'S KIN, a journal produced by University of British Columbia education students. The goal of this journal is to showcase new poetries meant to be used...
4 tags
1 tag
Six Word Story
The gun slept in her purse. 
2 tags
2 tags
2 tags
2 tags
2 tags
3 tags
Homeless man reading Hemingway by the fire He looks up and smiles. This is the winning haiku I wrote for the Mount Pleasant Library poetry contest.  I am now the proud owner of a VPL eco pen. 
2 tags
Brother, Brother
There were crisp autumn afternoons Playing football near the garden Where our ambitions grew tall. Rhubarb in the corner, useful for whipping each other like boy kings flogging unruly subjects. In our small prairie town We rode our bicycles down back alleys By nature ponds where geese would rest after long flights across painted landscapes. We played ice hockey and surprisingly The smell of...
3 tags
When We Were Young
I huddled over the vents and let the warm air fill up my t-shirt,   warming my body like breath from God.   After a while the grate leaves imprints on my feet, tiny racing strips from the metal design.     I'd let you run your finger over those grooves. Let's rewrite childhood to give you a scene.     We fall in love at camp over a game of flashlight tag; you breathing heavy, me...
2 tags
Firestarters: Burnkit Celebrates 10 Years of... →
New article written for TechVibes.
2 tags
TechVibes
I started writing for TechVibes. Check out my first post:  "Behind the Brand of Vision Critical"
4 tags
Adrienne Kennedy Appreciation Day
The Mother of Africa who is the Virgin Mary who is the Whore of Jefferson went for coffee with the Prince of Wales who is the White Devil who is the Mockingbird and they had a long talk about the Quiet American who is the Son of Nations who is Barack Obama and his new haircut. —————————— by Cail Judy December 2009 From Down ...
4 tags
American Indians
We are American Indians In the hot summer heat Playing and dancing and Stomping our feet. We wash in the river Get mud in our eyes Steal feathers from pillows To make our disguise. The woods call to us To the woods we will run Moccasins on our feet Backs warmed by the sun. With a found arrowhead We bloody our hands Brothers forever As tradition demands. Crouched on a hill In...
4 tags
Ride On, Sweet Jesus
Ride on, sweet Jesus, ride on No one can a-hinder thee Ride on, sweet Jesus No one can a-hinder thee Jesus is coming to take me To a new home up in the sky He's the King of this ol' world Lord knows I can't wait to die Ride on, sweet Jesus, ride on Deliver me from sin This world has no more room for me You are my next of kin So I'll wait here for you Jesus Down...
5 tags
Down In the Hole
He used to think            It was his blackness That caused all the Hate. Like the smell of hot pavement, how it burns your nostrils after a while. People would wrinkle their noses when he walked by. He was covered in dirt, looking in store windows Checking out the light displays. Where does all this electricity come from? Nobody answered, because you can't see an invisible...
5 tags
Twentieth-Century Miracle
I'm paper-thin           Drunk on gin I'm a curiosity Some would say monstrosity Pull my wires           Sparking fires I'll dance for you Rhythm and blues Like my dance? No chance? Get back, brother, get back. ————- by Cail Judy December 2009 From Down To The River, a poetry chapbook inspired by African-African authors This poem is based on...
5 tags
Rush River, Rush
Rush river, rush I hear you no more Rush, O River My ears are sore.          / Once tree, now log My bones lay across One day, firewood Today a cross.          / Sing, sparrow sing Your song in the tree Sparrow, I weep No music for me.          / Please Mother, please Lay down the gun. The day is over— Mother, they've won.          / by Cail Judy December 2009 ...
4 tags
Late Night Fright
The wind is howling late tonight And I must say, there is a slight Uneasiness in how I feel As if my stomach were an eel. My room is dark, the colors muted But suddenly, as if recruited Thunder, lightening, hitting fast Strike with great electric wrath. Blankets pulled around my face My parents gone, without a trace. Out to visit Granny dear Leaving me alone in here. We live on Hollow ...
4 tags
Sins of the Father (Part 2)
     I've been running my entire life. Ran away from home when I was seven. Cheated on my high school girlfriend To push her away. Now I'm walking out on my wife My son. I've never been good with words And even less with goodbyes. I packed my bags while my boy was at school. At least I waited until he got home. But now I'm leaving. Don't ask my why. Let's...
4 tags
Sons of Nevada (Part 1)
                         A heartless bastard Is what I called him When his feet hit the floor. He headed out to his dirty blue pick-up Where he'd already thrown His army duffel bag Filled with his flannel shirts Marlboro cigarettes ("What a real man smokes, son") Leatherman knife And his compass. My mother's tears stained the kitchen linoleum. She asked him not to...
6 tags
The Fire Next Time II
—Late afternoon I've been exploring the neighborhood around the Dairy Queen. Empty. It's been weeks since I've seen another person. I used to hope that I would spot somebody walking towards me from the distance. We'd stop at first, realize we were seeing another human being and run full force for each other, eagerly awaiting the chance to unleash our inner monologues on an eager...
5 tags
The Fire Next Time
             —Dusk, somewhere in Vancouver I can't remember what a car sounds like. I can remember a rumble, a growl, but I can't piece all of the noises together to make a cohesive sound. I hear a muted roar. Like the sound of the ocean. That's all I hear these days. I never realized how much I appreciated the sounds of a living city. I used to live right near a hospital and every...
5 tags
Patchwork Hollow
                                           I lay down my head and my thoughts grow quiet. Columns of light burst forth like a phoenix Behind my eyes A final exhale and my lungs are spent. I am a captive A prisoner In the recesses of foreign relms with echoes of thunder. I am still and silence grows around me like a dense forest Great oaks burst from the earth and shadows abound. There is...
7 tags
"Dear Metropolis" in This Great Society
The new issue of This Great Society was released today. I ain't kidding! So much villainous goodness in this issue. Be sure to check out my piece "Dear Metropolis", a manifesto from a very disgruntled Superman. Josh Fulmore provided the absolutely kick-ass illustration.  My inner nerd just imploded with happiness.
3 tags
The Diving Bell And The Butterfly: An Essay
                    Picture your bed. Imagine yourself propped up by your pillows, lying still. Your head is turned slightly to the left. Sunlight streams in through your bedroom window. A face appears at the door. You arise to greet the visitor, but realize you can't move. You raise your voice to speak, but no words form. You try to raise your head but it won't budge. You're...
7 tags
"In Which Herbert Discouvers A Haunted House and...
On a blustery afternoon in the English countryside, Mr. Herbert Railton felt in need of adventure. He had been enjoying a glass of tea in his study, when it dawned upon him that he was turning thirty-seven on Saturday. He didn't particularly feel like a thirty-seven year old. He was still quite active, he reasoned to himself. He enjoyed a good round of cricket when the mood struck. He...
5 tags
Summer In A Slaughterhouse
Relentless, remorseless, it was; all his protests, his screams, were nothing to it—it did its cruel will with him, as if his wishes, his feelings, had simply no existence at all; it cut his throat and watched him gasp out his life.  —Upton Sinclair, The Jungle        The smell hits you first. Even before you step out of the car, the stench is there. Pigs. Thousands of them....
8 tags
North of 60
Bury me with a cigarette in my hand and a leather jacket on my back. A song in my head and my heart at Wounded Knee. Raise a totem for my story, for the few who care to know. Lower my body into reservation land. My eyes staring up at Heaven and my back to Hell. by Cail Judy Photo by Borissov December 2008
4 tags
Old
The old man sat beneath the porch light, rocking softly back and forth. He held his .44 caliber rifle in his lap, the creaking of his rocking chair lolling him back and forth into a state of Midwestern contentment. He let the doctors play their game inside, trying to revive the softly fading heartbeat of his aged wife. He felt very little inside, a small pit where his heart once beat steady and...
5 tags
Main Street Beat
I walk across a dirty parking lot, cigarette between my fingers. I take a final drag and flick the butt on the asphalt, grinding it down with the point of my shoe. Wouldn't want a music flyer or discarded paperback to catch on fire. The night has set in and the stars are washed out by the light of the city. I soak in the nightlife of my neighborhood, Mt. Pleasant, the best part of...
5 tags
There Is A Rumor
There's a rumor that started tonight Three girls were drinking whiskey and talking about the Harmful effects of the sun Skin cancer It kills But the moon doesn't burn. But anyway, this rumor It seems the new boy at school Jeremy Fredrick Isn't all he appears. He's been spotted late at night In the woods by the edge of town Late in the midnight hours When it is especially dark The black sky heavy...
3 tags
Stone Rose
I gave my love a stone rose. It was cold and beautiful.  She planted the rose in a concrete lot in a New York City slum.  I would hold my love's hand and tell her how beautiful she was. She would smile and whisper in my ear, her voice spiced with secrets, grown in a garden behind her eyes.  We lived in the heart of Brooklyn, above a soul food diner. We could see the river from the rooftop....